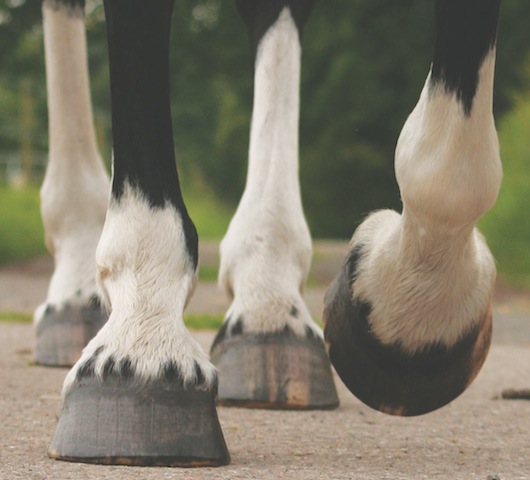 What is in Mini Horslyx?
Each 650g tub contains a 3 day supply of the unique Horslyx Balancer formulation.
The Horslyx high specification vitamin, mineral and trace element package, which balances nutrient deficiencies in forage and grazing.
Powerful anti-oxidants, such as Vitamin E and Selenium, plus chelated copper and zinc, to support and maintain a healthy immune system.
High oil content for healthy skin and coat.
Biotin, Zinc and Methionine for healthy hooves.
Mint Mini Horslyx contains pure peppermint oil for a tasty and refreshing flavour.
Respiratory Mini Horslyx contains Menthol, Eucalyptus and Aniseed to help support a healthy respiratory system.
Mobility Mini Horslyx contains Glucosamine HCl, MSM and Omega Oils for the Ultimate Stretch and is designed to complement the everyday joint support provided by the 5kg and 15kg Horslyx Mobility Balancer.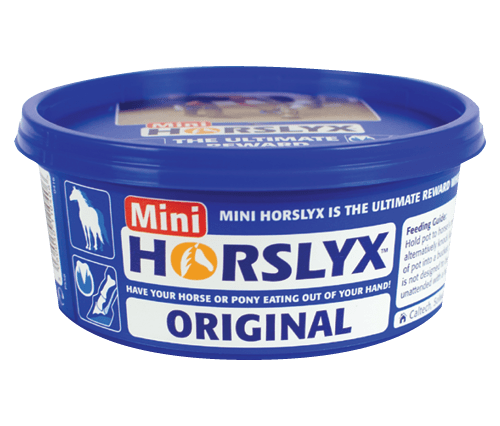 ORIGINAL
Individual hand held 650g tubs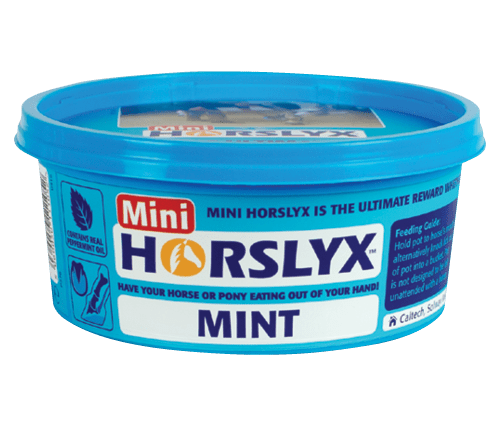 MINT
Individual hand held 650g tubs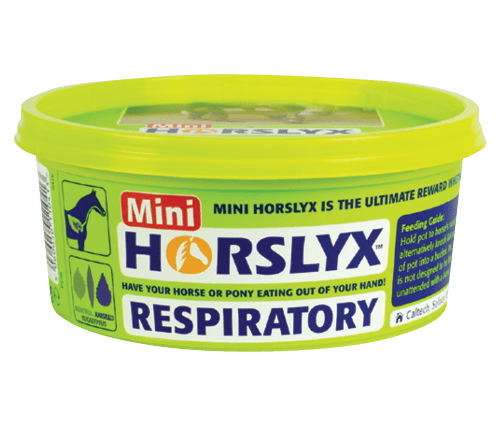 RESPIRATORY
Individual hand held 650g tubs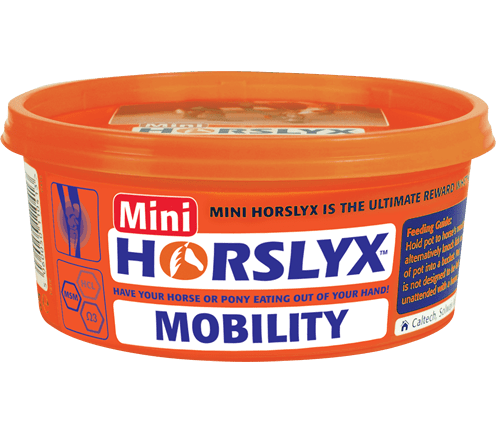 MOBILITY
Individual hand held 650g tubs
Why should I feed Mini Horslyx?
A healthy alternative to treats and sweets that are less nutrient dense.
Use as a simple hand held reward after good behaviour and exercise.
Unlike carrots and treats, Mini Horslyx cannot be broken or snatched, so it makes the perfect accessory for performing stretching exercises. Watch our video here.
Distract during routine visits such as vets, farriers and other therapists.
Encourage horses that are difficult to catch in the stable and field, as well as those that need some persuasion to load.
During clipping to help reduce the chance of fidgety behaviour.
Ideal for taking to shows and events as a means of topping up vitamin and mineral levels, as well as distracting during times of stress.